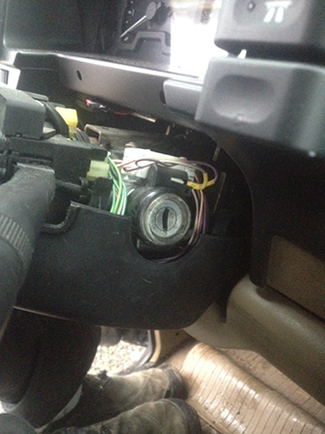 Great American Lock has been the premier 24 locksmiths in Whatcom County, WA since 1982, offering a full range of automotive locksmith services to drivers within 45 miles of our location in Everson. Here's a closer look at what we can do for you:
Lockout assistance: There's no such thing as a convenient time to be locked out of your car. That's why Great American Lock offers 24/7 emergency service to provide fast access to your vehicle. Whether you're at home and need to get to work or you're stuck at the grocery store, we'll show up promptly and get your vehicle unlocked with no hassle.
New ignition keys: Misplaced your ignition key? Need to provide your spouse or teenager with their very own key to your car or need your transponder chip programmed?  We can help! Great American Lock can fabricate new ignition keys for your vehicle using the highest quality equipment.
New trunk keys: We also make new trunk keys! No matter the make or model of your vehicle, we're able to make keys that will work for your trunk. Thanks to our 30-plus years of knowledge and experience, we're great about staying on top of the latest advances in key technology, so you can always trust the quality of our work.
Broken key extraction: Even the most reliable key will eventually reach its breaking point—and unfortunately, the way you'll know when it happens is by having it break off in the lock. As a longtime auto locksmith in Whatcom County, WA, Great American Lock has the tools necessary to extract broken keys—and of course, we can make a new one, too!
Motorcycle Keys: We have you covered if you lose your motorcycle keys in Whatcom County, WA. Whether it's a single sided, double sided, or a barrel key, the expert locksmith on call will have you back on the road in no time. Along with making new keys, we have the ability to re-key your ignition and install new locks for your seat and gas cap. Make sure to give us a call if you're in need of a trusted and experienced motorcycle locksmith.
We're pleased to carry Strattec automotive lock components, ensuring our customers can benefit from the high-quality products of one of the industry's leading names.
Being locked out of your car or losing a key can be extremely frustrating, but when you trust the right automotive locksmith, it doesn't have to be a terrible hassle, and it doesn't have to break the bank. For new keys or emergency lockout assistance, please call Great American Lock today at 360-961-5577. We look forward to assisting you!